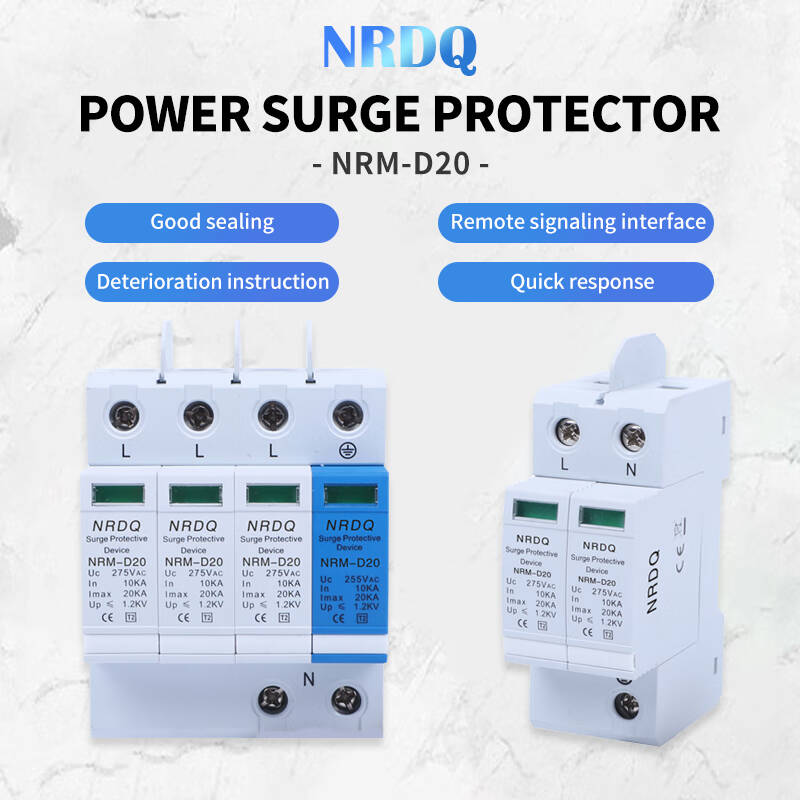 This series of surge protector is suitable for AC 50/60Hz, 380V and the following TT, TT, TN-C-S power supply system, can be used as LPZ1, LPZ2 area boundary at the equal potential connection, it involves the basis of IEC61643-1, GB18802.1, the shell is involved in the installation of 35mm electrical guide rail, The product has a built-in failure detachment device. When the surge protector fails due to over-current overheating and breakdown, the failure detachment device can automatically detangle it from the point network. At the same time, the visible alarm indicator module changes from green (normal) to red (fault).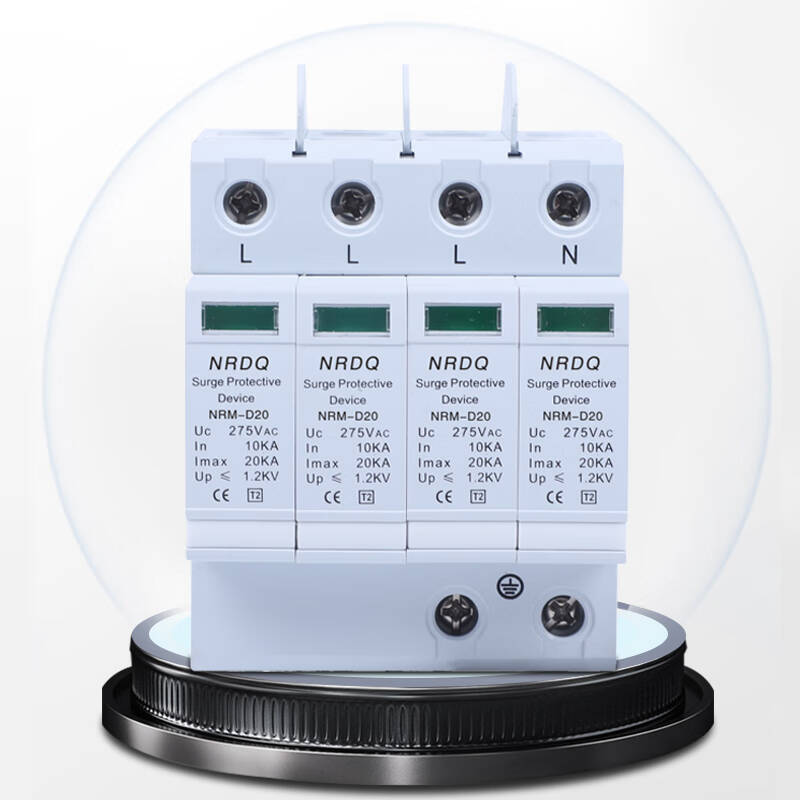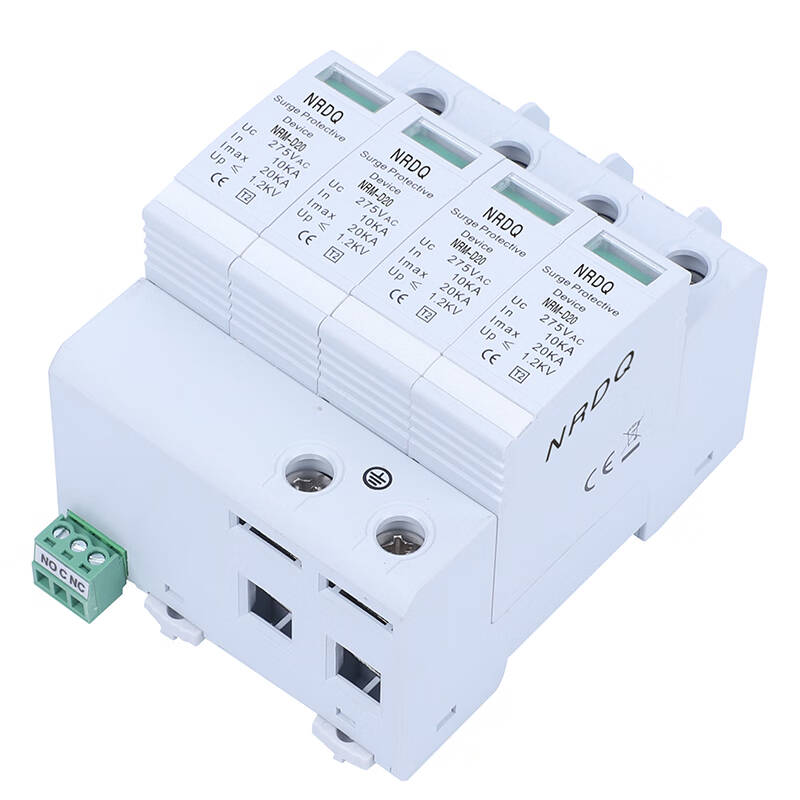 1. The protector unit can be replaced without replacing the base;
2, can withstand up to 100KA (8/20μs) lightning current impact;
3. The corresponding action time is less than 25 nanoseconds:
4. The color of the visual window indicates the working status of the protection. Green (normal) becomes red (fault).
Model: the NRM - old D40
Rated operating voltage Un(V) : 220/380
Maximum continuous operating voltage Uc(V) : 420
Nominal discharge current In(KA) : 10
Maximum discharge current Imax(KA) : 20
Voltage protection level Up(KV) : ≤1.5
Corresponding time (ns) : 25
Minimum cross-sectional area of access wire L/N(mm²) : 2.5
Minimum cross-sectional area PE(mm²) : 4
Fuse or circuit breaker type selection (A) : 32
Installation: 35mm standard guide rail
Shell material: UL94-V0 grade flame retardant plastic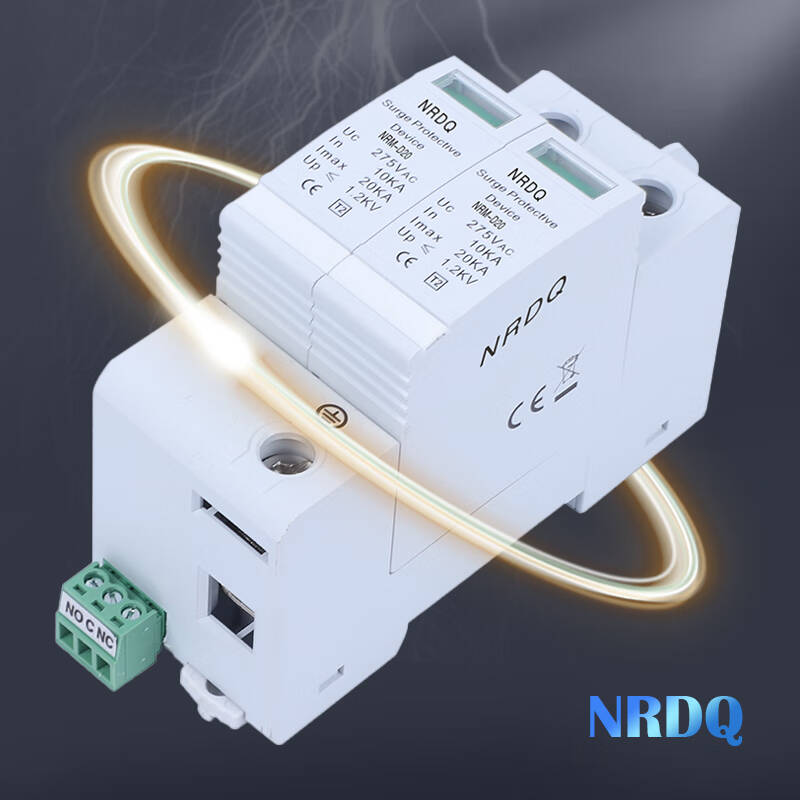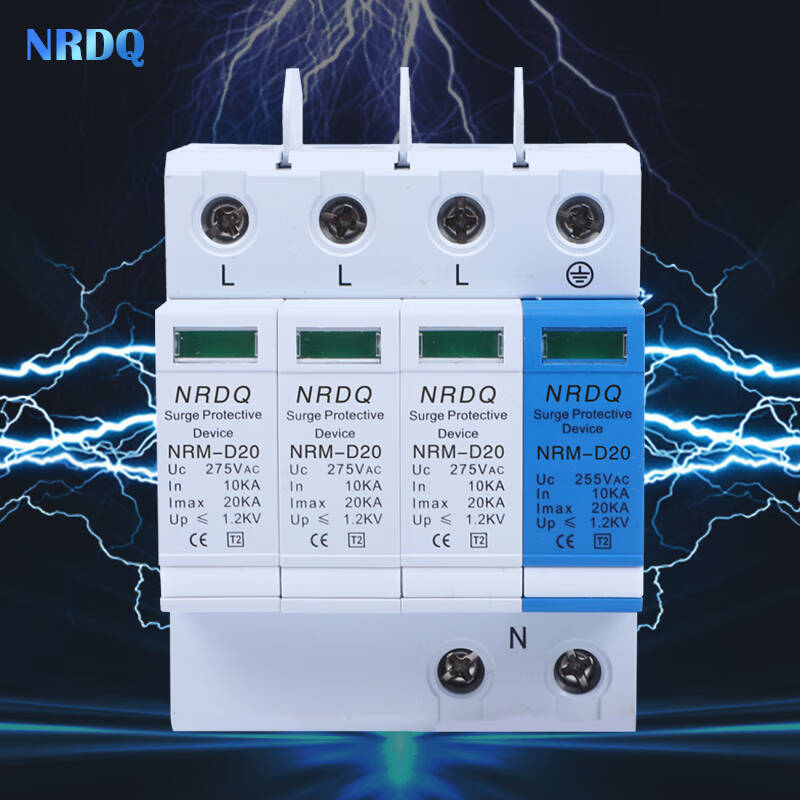 Xi 'an Ngrui Electric Technology Co., Ltd. products focus on solving the secondary disasters caused by lightning, covering all walks of life, airport, petrochemical, oil tank area, dangerous goods warehouse, high-rise buildings, equipment protection, volt and wind power plant booster station, port terminal and other fields. The company's products through continuous design optimization, has been in the world's leading level, coupled with the company's environment of supply chain and supporting sufficient, so that the price of products also has a strong competitiveness. Products are standard parts production, the internal components of pure copper as a unified construction, advanced design, strong environmental adaptability, after years of market testing, to provide a solid and reliable protection for all industries. But we are proud to stop forward, the company's research and development of the backup protector, more safe than the previous air switch, as a lightning protection backup protector together to make a double insurance, blocking the possible loopholes or the occurrence of extremely small probability of events. Our team from the first ten people, has grown to more than one hundred teams, including r&d, design, production, management, finance, sales link, our demand according to different users provide personalized custom solutions, non-standard surge protector products of the industry, and we all can be customized processing production, and meet the needs of different customers, A sincere cooperation to give you our recognition. At the same time, it encourages us to challenge ourselves and climb the mountain.
Lu Chang
46253848@qq.com
Disclaimer: This article is reproduced from other media. The purpose of reprinting is to convey more information. It does not mean that this website agrees with its views and is responsible for its authenticity, and does not bear any legal responsibility. All resources on this site are collected on the Internet. The purpose of sharing is for everyone's learning and reference only. If there is copyright or intellectual property infringement, please leave us a message.