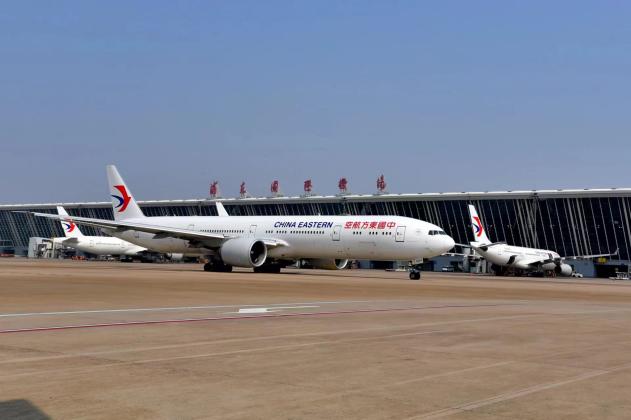 The civil aviation industry has officially kicked off the 2023 summer season on March 26. The Shanghai Hongqiao International Airport has resumed international air services as well as flights to and from China's Hong Kong SAR, Macao SAR and Taiwan region.
As the largest Shanghai-based airline, China Eastern Airlines (CEA) has restarted multiple flights to and from Gimpo International Airport (GMP), Hong Kong International Airport (HKG), Macao International Airport (MFM), and Taipei Songshan Airport (TSA). It offers check-in, boarding, reception, ticket sales, baggage tracking and other one-stop services at the Terminal 1 of the Shanghai Hongqiao International Airport.
CEA has resumed the flight between Chengdu and Phuket since March 28, which are scheduled on every Tuesday, Thursday and Saturday. A single trip takes around four hours.
CEA operates 426 international flights and 186 regional flights per week during the 2023 summer season. Each week, the company operates 612 flights, including 56 flights from the Shanghai Hongqiao International Airport (SHA) to international destinations as well as Hong Kong, Macao and Taiwan. In particular, 7 flights are scheduled from SHA to GMP each week, 10 to TSA, 18 to MFM and 21 to HKG.
Every week, there are 192.5 international and regional round-trip flights operated by CEA taking off from the Shanghai Pudong International Airport on average. In particular, 134.5 heads for international destinations and 58 for regional destinations.
Company: China Eastern Airlines
Website: http://www.ceair.com/
Contact: fangying
TEL: 00862122331470
Email: fangying@ceair.com
City: Shanghai
Disclaimer: This article is reproduced from other media. The purpose of reprinting is to convey more information. It does not mean that this website agrees with its views and is responsible for its authenticity, and does not bear any legal responsibility. All resources on this site are collected on the Internet. The purpose of sharing is for everyone's learning and reference only. If there is copyright or intellectual property infringement, please leave us a message.